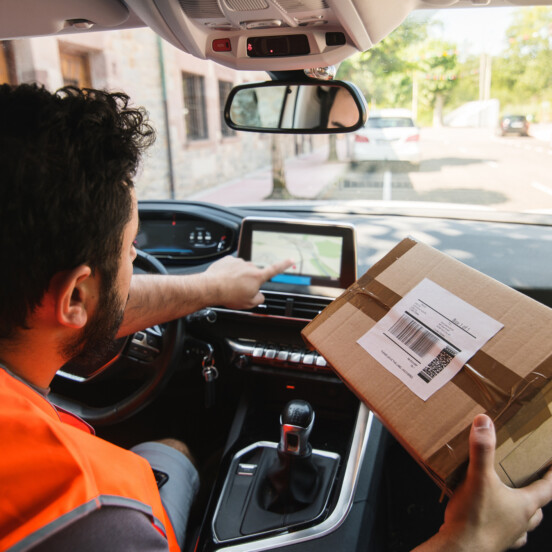 What is commercial vehicle insurance?
Often confused with personal car insurance, commercial vehicle insurance provides financial compensation in the event of an accident or damage to vehicles of all kinds (cars, trucks, delivery vans, heavy or light utility vehicles, etc.) used for a company's commercial activities.
As such, it is important to note that many personal car insurance policies do not cover civil liability and material losses if a vehicle is used for commercial purposes.
Why?
Because when you use one or more vehicles commercially, they are generally on the road more often, thus posing a higher risk of an accident or claim. This is why it's important to get separate insurance for them.
What does commercial vehicle insurance cover?
This type of insurance can cover all types of vehicles used for commercial activities, from personal cars to delivery trucks and tool vehicles (such as power shovels).
Know that this type of insurance is associated with vehicles, not people. In other words, if a driver (and one or more passengers) causes or is a victim of an accident with a company vehicle, they will be covered by commercial vehicle insurance—depending on the chosen coverage, of course.
As a matter of fact, a car insurance policy for your company can include various types of coverage:
Liability

This component covers property damage and bodily harm caused by the driver.

As with your personal vehicle, you must be insured for a minimum of $50,000 in liability in Quebec.
All risk

All risk coverage includes comprehensive and collision and upset. This is the most comprehensive coverage of all.
Collision or upset (impact with a vehicle)

As the name suggests, this coverage insures you in the event of a collision with another vehicle or in the event of an upset. With this coverage, the cost of repairing and replacing your vehicle due to property damage (based on the value on the day of the loss) will be covered. This coverage applies if you collide with another car, with the ground, with an object on the ground or if your vehicle is overturned.
Comprehensive incidents

This type of coverage insures your vehicle for loss or damage that is not caused by a collision with another vehicle. What types of incidents are covered? Theft or attempted theft, vandalism, damage caused by falling trees or objects, damage caused by an animal (including a collision with a deer), and damage caused by lightning, high winds, rising water, earthquakes or fires.

 
Optional coverage

Based on your unique needs, you can also add additional coverage to your policy:

Vehicle rental insurance;
Personal insurance;
New or replacement value insurance;
Civil liability for vehicles not owned by the insured;
Any other coverage tailored to your company (depending on availability from insurance companies).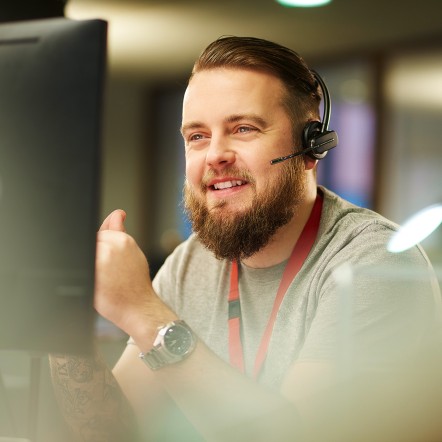 They can conduct an in-depth analysis of the reality of your business, advise you on the required coverage, and work with insurance companies to find the right insurance for you, at the best possible price.
When is this vehicle insurance
necessary?
The need to purchase commercial vehicle insurance is largely determined by these three factors:
Use of the vehicle

This is the most important point to consider!

If the vehicle(s) that you own or rent help you or an employee to perform a work-related task, such as visiting clients, transporting merchandise or doing deliveries, commercial vehicle insurance is undoubtedly necessary.
However, if the use of the vehicle for commercial purposes is rather sporadic, without involving deliveries, it may not be necessary.
Vehicle type

Vehicles that are used for commercial purposes and can cause more damage or be more expensive to repair or replace, such as heavy trucks, generally require broader commercial insurance coverage.
Vehicle owner

Unless there is an exception, a vehicle that belongs to a company usually requires commercial insurance, whereas if you are the sole owner of the vehicle, personal insurance may be enough.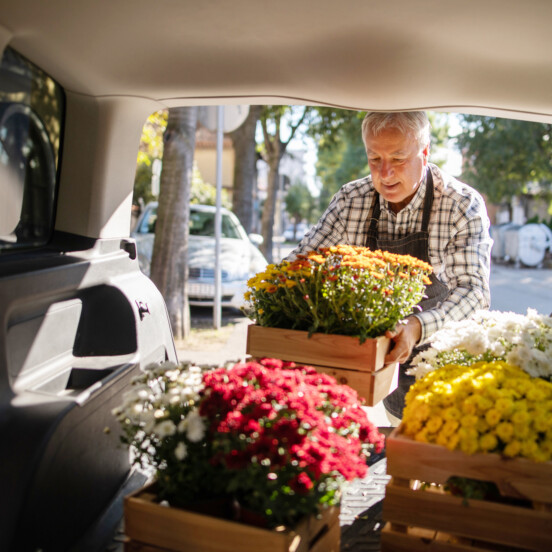 Which lines of business are covered by commercial vehicle insurance?
Many lines of business are eligible for commercial coverage. Among the most common are:
Service businesses
Land surveyors, horticulturists, pool installers, architect-engineers, etc.
Contractors
Manufacturers and wholesalers
Contractors working in welding, plumbing, renovation or other fields
Transportation of people
Taxi, carpooling and limousine services
Transportation of goods and materials
Snow removal and transportation, cement mixers, steel and metal transportation, etc.
Delivery
Delivery of meals, flowers, water, beer, bread, materials or goods (such as furniture)