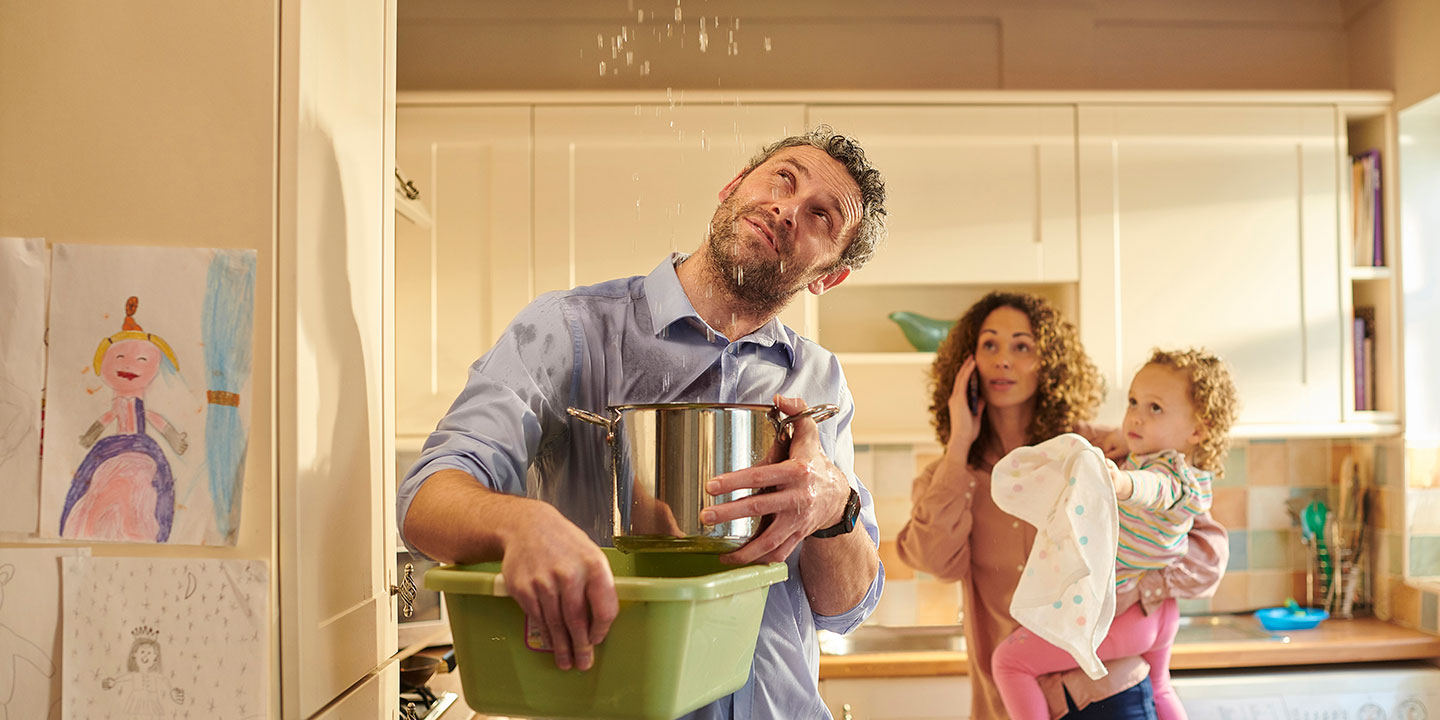 Don't panic! We're here to help.
Has water damage ruined your hors-d'œuvres? Your failed attempt at homemade fries has made the house reek of smoke? Your car accidentally hit a fire hydrant? Your new employee fell down the icy stairs? There's a solution for every situation!
Contacting your insurance company is the first step to take. And to make things easier for you, we've put together all the information you'll need, right here.